Shipping and Returns Policy
We offer $4 flat rate shipping within the US and $8 flat rate shipping to Canada.
Your order will be processed and shipped from Central Missouri via USPS within 4
business days! Additional processing and shipping time may occur during peak Holiday
shopping times or if there is an issue with the address.
Blue Collar Beardsmen business
hours are Monday through Friday 8am - 4pm CST and closed on federal holidays.
You will receive an email once your order has shipped along with the tracking
information. Please allow 2-7 business days for delivery. Don't forget, transit times do
not include the time taken to prepare your order before shipment!
Orders that have already been shipped cannot be canceled.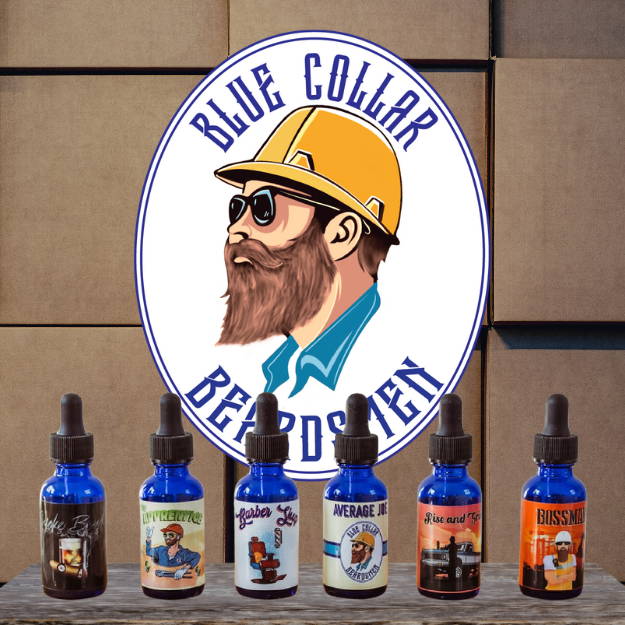 If a package is returned to us due to an incorrect address, the address is incomplete, it is marked "unclaimed" or "return to sender," or it has been deemed undeliverable for any reason by the delivery carrier, we will notify you by email. Once the package is delivered back to us, our returns team will process it and refund the subtotal of your order. A refund will not be issued until the parcel has arrived back in our facility.
Note: Once we have processed a refund, it can take your bank anywhere from 2-7 business days to process the refund.
Make sure you provide the correct address at checkout because we are not responsible if your order gets delivered to the wrong address.
If you contact the delivery carrier after the order has left our warehouse and ask them to forward or redirect your package, we are not responsible if that package gets lost, stolen, or damaged.
Your local post office, at his/her discretion, may choose to leave the package at the door or on your porch. We are NOT responsible for packages that are lost or stolen after the driver confirms delivery of the package or the status shows available for pickup by the post office.
You will receive a tracking number and link for your package once it has left our warehouse.
If your order is marked Delivered but you haven't actually received the item, there are a few things you can do.
• Check with neighbors to see if the package was delivered to them accidentally.
• Check with other members of your household who may have brought in the mail.
• Check with your local mail carrier.
• Contact your local post office for help locating the package.
Provide them with the tracking number and your shipping address. Request GPS coordinates where the package was delivered. If USPS delivers to a wrong address or street, they should attempt to recover and redeliver the package. If the GPS coordinates show it was delivered to you, then you need to file a mail theft report with your local law enforcement.
If you have any questions regarding the tracking information given to you or your package shows delivered and you can't find it, please contact your local post office for assistance. USPS Customer service phone number: 1-800-275-8777
We have a 30-day return policy, which means you have 30 days after receiving your item to request a return.
To be eligible for a return, your item must have been lost or stolen, or arrived damage. We will attempt to resend or refund damaged or lost items. We do not do scent exchanges. To request a return: Please use the contact us form.